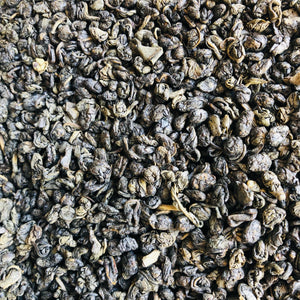 250g - DRAGON JADE - Green Tea GP
---
Standard Shipping 4 - 5 business days with Tracking
Express Shipping 3 - 5 business days with Tracking
---
Rounded Large leaf green tea with a toasty character and delicate aroma. When brewing, the tea leaves which are tightly rolled into small balls, slowly open up, revealing new & amazing elements of this unique rich tea flavour.
Green tea is loaded with antioxidants that provide a number of health benefits. It helps to boost your metabolism & thereby BURN FAT, the ability to promote overall heart health & reduce the risk of cancer.
The mild, bright yellow brew relaxes & gives you a sense of tranquillity after a long hard day.
Brew:
1 full teaspoon per 250ml cup, brew for two minutes in water at 95 degrees Celsius.
Be careful not to over infuse.
Additions: Hint of lemon juice
Flavour: Traditional
Strength: Medium
Ingredients: High Grown Tea (Camelia Sinensis) from Sri Lanka (Ceylon)
Best before date
All our products have a long best before date. The exact dates would vary with the batch but the stock you receive will generally have a best before the date of 1 - 2 years away. 
---
We Also Recommend
---